Ferrata Dve veže is located near the village of Liptovské Revúce. You will find it in the area that the locals call "Zahorovo". From the highest point of the via ferrata, you can enjoy beautiful views of the surrounding hills of the Low Tatras (Končitá, Malý Zvolen, Čierna Hora), Veľká Fatra (Krížna, Frčkov), as well as the Veľká Fatra and Nízke Tatry National Parks, which are separated by the Revúca River.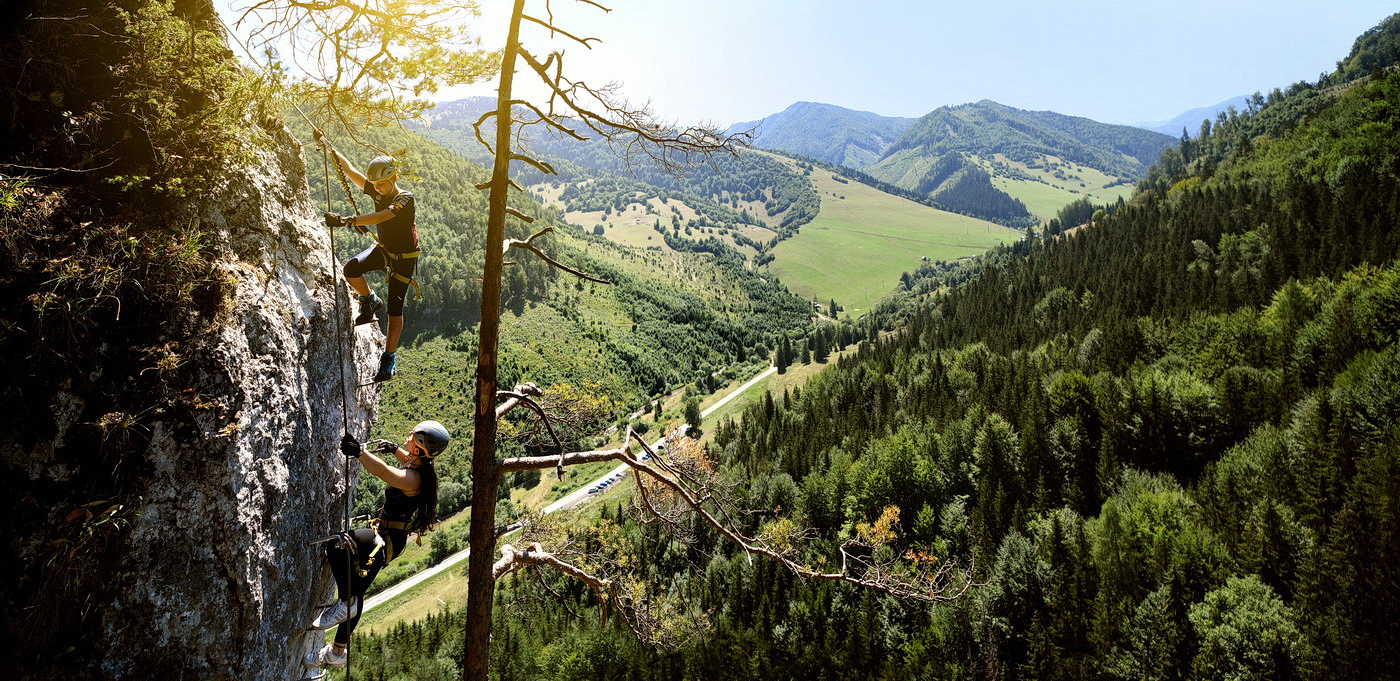 Brief information about the Ferrata Dve veže:
Altitude - approx. 800 m.a.s.l
Elevation of individual roads - from 20 m to 70 m
Origin - the rock is of limestone origin
Layout - via ferrata consists of 3 rock towers - one smaller and 2 dominant ones, which are connected by rope bridges (rope horses)
Ascent options - 9 via ferrata routes with different degrees of difficulty + a hiking trail leading to the mountain outside the via ferrata routes
Difficulty of ferrata routes - routes are divided into easier and more difficult, according to grades B, C and C/D
The via ferrata also includes an educational trail with information panels, full of interesting facts about the local fauna and flora, forestry, as well as movement on the via ferrata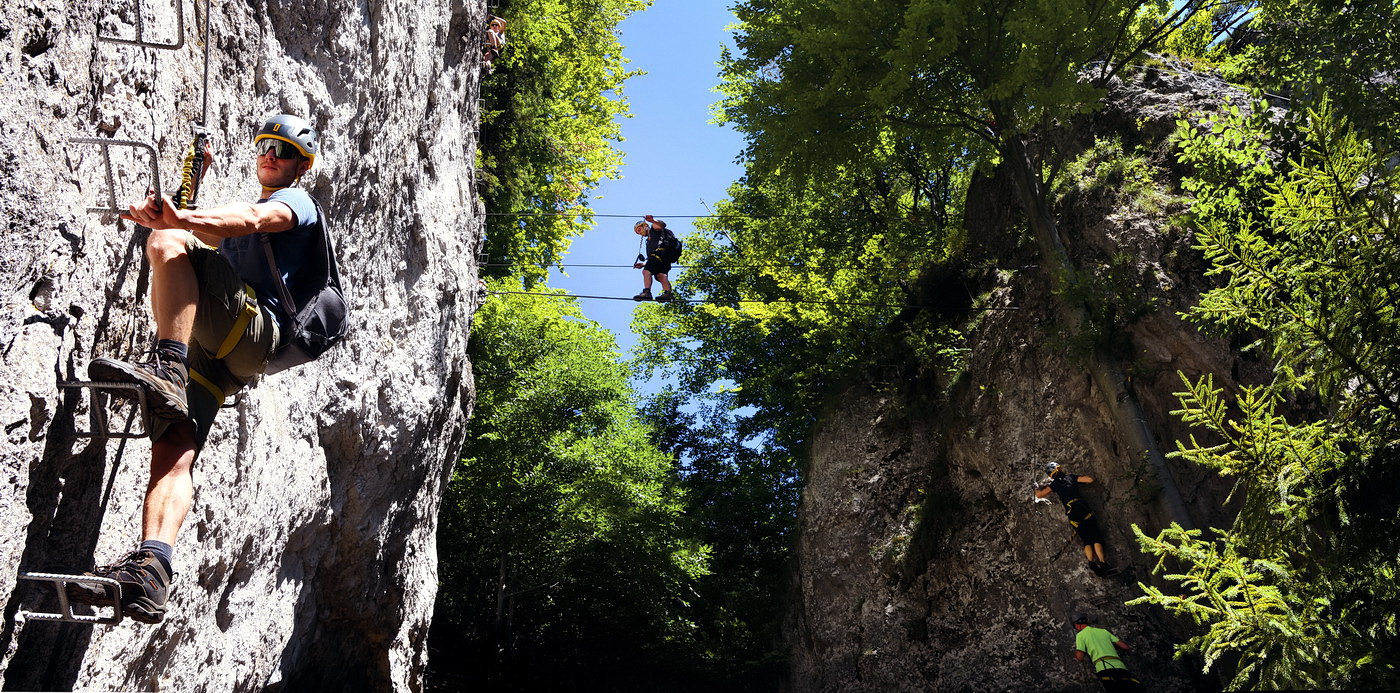 Opening Hours:
The educational trail and secured via ferrata can be used in the period from June 15 to January 31 of the current year. Movement is allowed during the day from one hour after sunrise to one hour before sunset.