Our professional park crew prepares it perfectly for you every day. The obstacles are distributed from the easiest to the professional obstacles at the bottom of the park, so that everyone can find something for themselves and can progress in gradual steps. Riders Park is open from the first day of the winter season and we are gradually transforming it into its final form. We try to keep its condition at the highest level throughout the season, so do not hesitate and definitely come visit!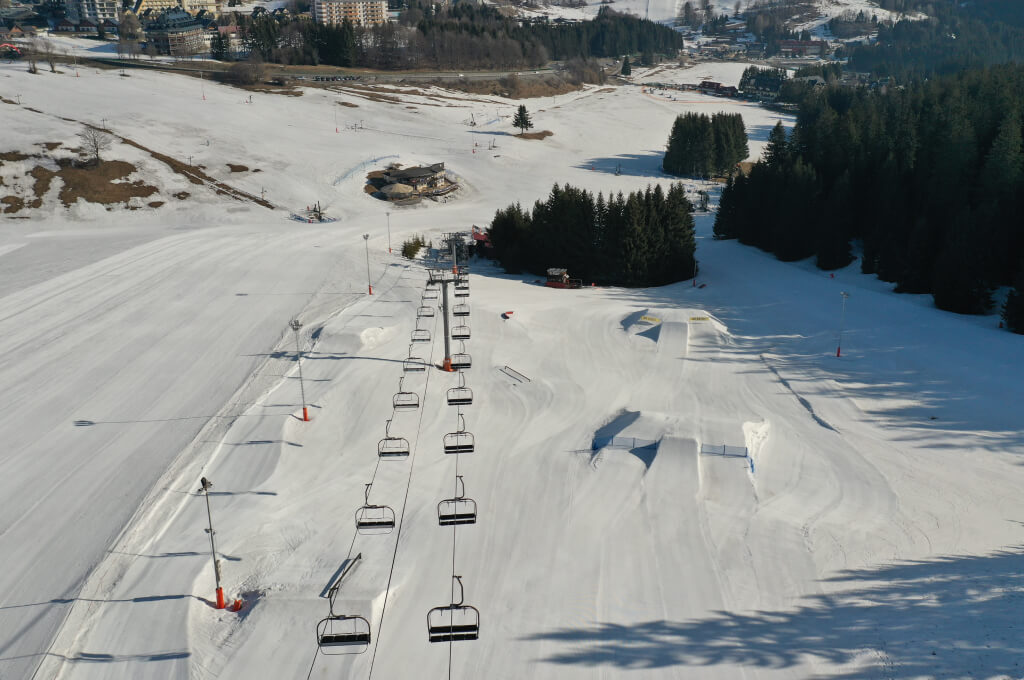 Snowpark
Last actualization: 25.09.2023 12:32
10m Skok
12m Skok
2 x 3m Long mailbox
3m Dlhá široká bedňa
3m Flat rúra
4m Dlhá jedno rúrka
5 m Dlhý jakel
5m Dlhá široká bedňa
5m Dlhá úzka bedňa
5m fajka I.
5m fajka II.
5m Hokejka rail
5m Rail rúra
5m Skok
6m Flat-z rail
7m rúra
8m C-box
8m Dlhá dvojrúrka
8m rúra
8m Skok
A-frame
Balkon
Barel
Bariéra
Big Airbag
Doublekink jakel
Doublekink rúra
fullpipe r40cm 6m "1"
fullpipe r40cm 6m "2"
Hip jump
Kaskádový rail 9m
L-bow rail
Lomená bedňa
Lomený jakel
Malý rovný 4m rail
Piramide rail
Pooljam
Rainbow bedňa
Rainbow dvojrúrka
S-rail
Skok 17m
Skok 3m
Skok 4m
Urbanstyle handrail
Wallride